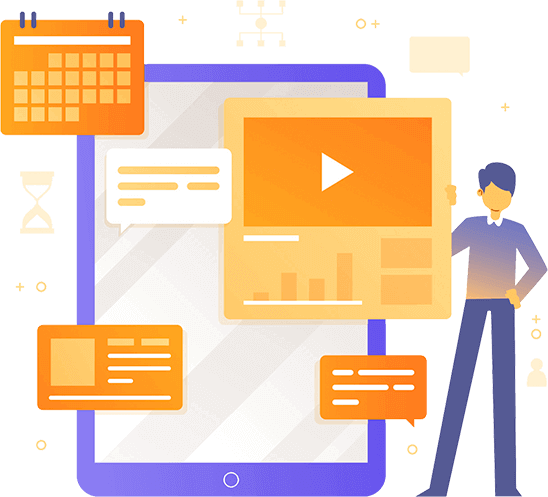 Rank Orbit is Unites Sates's best web development company
You've come to the right place if you need help with website development. We provide a wide array of website types, including blog websites, corporate websites, e-commerce websites, and community websites. Furthermore, we have top-quality developers who provide a 24/7 support system to our clients. All you need is to share your idea and we will develop it for you. We have expertise in almost all CMS systems, including WordPress, Drupal, Joomla, and Shopify to meet the needs of our clients.
Responsive websites development 
User-friendly websites 
Complete customize website
Why choose Rank Orbit for the website development
Several factors make us the right choice for you, but in general, we provide results that meet client satisfaction with money-back guarantees. Furthermore, we have a large team of professionals to handle your project, so we can finish it within a given timeframe with quality. Moreover, we are known for our after-sales services. We keep in touch with our clients in order to deliver what they want in the future as well.
In order to make our clients satisfied with our services, we test websites using different tools and inform them about the website performance. In addition, we offer 24/7 customer support service so that if anything occurs with the website, you will always be able to contact us.
Writers at our company are able to write any type of content for your site. We can write blog posts, product descriptions, and brand or service descriptions for you. Aside from website content, we are also able to create creative content.
During the research process for any project, we look at the competition as well, so that we can create the best website for our clients. 
We can test your website for you without charging a fee and let you know about any errors. Also, if there are any errors in your website, we can redevelop it so you have a smooth and user-friendly, responsive, and error-free website.
CMS (Content Management System)
To develop websites, our developers use different CMS (content management systems) such as WordPress, Drupal, Joomla, Shopify, etc. according to the client's demands. 
Because we understand our clients' needs, we provide them with the best possible services so they can achieve their goals. In this way, we achieve the satisfaction of our clients, which is the core objective of Rank Orbit. 
I am very satisfied with Rank Orbit's services; they have handled all my website work including hosting.
In my honest opinion, Rank Orbit was the best out of the various IT agencies I have seen. They were quite proficient with the website I needed.